Las Lomas II

Your Home, Your Life Style .....

Every last detail has been taken care of to make you fall in love with your home every day, and Las Lomas del Higuerón is an extremely ambitious residential project, designed to meet the expectations of all owners. It's the result of a lot of hard work and a brilliant set of ideas that allow for a natural flow of outdoor space from one residence to the next, surrounded by lush vegetation. Each plot will also be gated and secure, ensuring your personal space and peace of mind.

Contact Us
Top Quality Exclusive Residences
In the heart of the Costa del Sol Malaga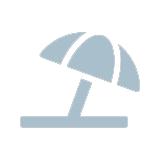 Outdoor & Indoor heated Pool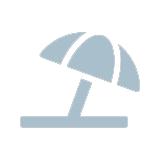 High end specifications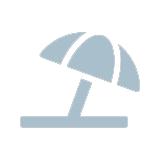 Gym, Spa, Welness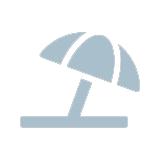 Concierge Service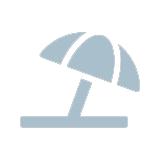 Paddle & Tennis court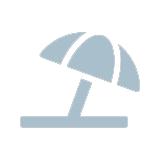 Beautiful Garden
Register without any obligation and get access to all our price lists and other detailed confidential project information.
PRICE LIST
FLOOR PLANS
BROCHURES
Las Lomas del Higuerón Apartments Fuengirola
Las Lomas del Higuerón is a residential area located in Fuengirola, Spain. It is known for its beautiful views of the Mediterranean Sea and the surrounding mountains. The area is popular among tourists and expats who are looking for a peaceful and relaxing place to live or vacation. The popularity of Las Lomas Apartments Fuengirola, near the glorious Costa del Sol, attracts holidaymakers and drives the solid demand for housing in the area. The complex takes advantage of its position, with nearby Lomas del Higuerón beaches, a first-class climate, and a Mijas golf course.
So, If you're looking to buy an apartment in Fuengirola on the Costa del Sol, a visit to Las Lomas del Higuerón is a must.
Why is Las Lomas del Higuerón the place to buy your property?
Las Lomas del Higuerón is a highly sought-after residential area located in Fuengirola known for its stunning views, tranquil surroundings, and excellent amenities.

Properties in Las Lomas del Higuerón offer exceptional value for money, with a wide range of options available to suit all budgets and preferences.

Whether you are looking for a spacious villa with a private pool or a modern apartment with sea views, Las Lomas del Higuerón has something to offer everyone.

Residents of Las Lomas del Higuerón enjoy easy access to some of the best beaches, golf courses, and restaurants in the region, making it an ideal location for both holiday homes and permanent residences.
Las Lomas apartments Fuengirola Costa del Sol
Costa del Sol and Fuengirola are two different regions in Spain. Costa del Sol is a coastal region in the province of Malaga, while Fuengirola is a town located within the Costa del Sol region. Costa del Sol is known for its beautiful beaches, warm weather, and vibrant nightlife. Fuengirola, on the other hand, is a popular tourist destination within the Costa del Sol region, known for its long sandy beaches, promenade, and variety of restaurants and bars.
If you are interested in buying a property in the Costa del Sol region, there are many options available in Fuengirola as well as other towns and cities along the coast. Properties for sale in Costa del Sol, located in the province of Alicante, are also worth considering. Costa del Sol is known for its beautiful beaches, golf courses, and variety of amenities, making it a popular destination for both tourists and expats.
Immerse Yourself in Fuengirola's Laid-Back Mediterranean Charm
Fuengirola is a breathtaking destination surrounded by the bustling towns of Torremolinos, Marbella, and Malaga. This vibrant Mediterranean coastal gem is a beloved haven for tourists, attracting countless visitors to the mesmerising Costa del Sol region.
With its idyllic setting and captivating charm, Fuengirola offers the following to Los Lomas residents.
Residents can immerse themselves in the wonders of nature at the world-famous Bioparc Fuengirola, where they can witness the beauty of diverse wildlife.

Residents can indulge their hours in relaxation and rejuvenation at the Torreblanca Thermal Baths and El Higuerón, where tranquillity and serenity abound.

Residents can discover the cultural estilo de vida and architectural marvels at the Church of Nuestra Senora del Rosario.

Residents can marvel at the breathtaking beachfront homes that offer a perfect blend of luxury and coastal charm.

Residents have the opportunity to explore the majestic Sohail Castle, a true gem that adds a touch of grandeur to the Fuengirola skyline.
Las Lomas Apartments: Relaxed Holiday Obra Nueva en Fuengirola
The Las Lomas apartments are situated in the corazón de Mediterranean lifestyle beauty, offering the perfect combination of comfort and convenience. This high-value apartment complex offers two to three large bedrooms with open concept living and dining space, a fully equipped kitchen with storage room, a large terrace with panoramic Mediterranean sea and Lomas del higuerón views, and parking space.
Other reasons potential homeowners may wish to call Las Lomas apartment home include.
The apartments are within 40 minutes of Aeropuerto de Málaga and other Costa del Sol touristy areas

The Los Lomas Apartments are located near Centro Comercial.

The apartment has Detalle para for high-end luxurious amenities

The apartment complex is located near áreas al aire libre such as zona en auge de Fuengirola and las lomas del higuerón.

Zonas verdes

The apartment complex offers concepto de vida único

The apartment offers access to estilo de vida del promoción en Fuengirola
Finding the Right Prices for Las Lomas Apartments Fuengirola
Due to such high demand for properties in a thriving area, most apartments in the region may be put at an average price of 200,000 euros while newly renovated properties may have a minimum price of 140,000 euros. However, there are real estate agents that you can work with that will find the right fit for your budget.
Conclusion about Las Lomas del Higuerón
Fuengirola is the pride of any esteemed estate agent's latest offerings as they proudly showcase a resplendent Las Lomas apartment complex that exudes an aura of opulence, providing an exquisite blend of indoor and outdoor living spaces.
Each room within this estate is meticulously designed to offer unparalleled convenience and lavish comforts. So if you are yearning for comforts and luxury Las Lomas Apartments is the place to call home.
Read More
Pricing
2 bed apartment
From € 455.000
Living 74 m2
Bedrooms 2
Bathrooms 2
Terrace 28 m2
2 Bed Apartment ground floor
From € 485.000
Living 74 m2
Bedrooms 2
Bathrooms 2
Terrace 19 m2
Garden 90 m2
3 bed apartment
From € 425.000
Living 93 m2
Bedrooms

from

3
Bathrooms 2
Terrace 25 m2
3 Bedroom Apartment ground floor
From € 455.000
Living 93 m2
Bedrooms 3
Bathrooms 2
Terrace 29 m2
Garden 70 m2
3 Bed Penthouse
From € 1.035.000
Living 151 m2
Bedrooms 3
Bathrooms 2
Terrace 67 m2
Video Las Lomas del Higueron 2
Higueron Las Lomas
Las Lomas del Higuerón is a prime spot on the Costa del Sol thanks to its secluded, yet central location. A thriving neighbourhood with an established reputation for high value, where affluence and the laid-back Mediterranean way of life are skillfully fused to produce a wholly original way of being. You'll be within easy driving distance of Malaga Airport, the downtown areas of Fuengirola, Benalmadena, and Marbella, incredibly varied and beautiful beaches, and exciting amusement parks like Tivoli World and Sea Life. Perfect for relaxing and living comfortably.
More information?
What To Do in Las Lomas Del Higueron
Do you want more information?
Visit Us: Calle Vega, 5, 29631 Benalmádena, Málaga
info@developmentprojects.es
Property advisor: Serge Luypaerts
+34 667 66 85 99
Property advisor: Wanda Buytaert
+34 722 55 52 31
Have a question?